I have had this theory for a while now, but I have never written about until just this second. For the purpose of this article, I will only introduce my theory and explain in another article. Executive summary: I think that people will eventually be living in their cars en masse. The 2016 Lincoln Navigator concept may accidentally be the first conceptual 2nd generation mobile home. To be frank, I am taking a large leap to grasp a single straw, but that does not mean it doesn't make logical sense. I really only have one detail to tie to the mobile home theory, but it is a peculiar addition to a car. The Lincoln Navigator concept has incorporated an actual closet into the design. They call it a "custom wardrobe management system", and it is actually wildly impractical, if not awesome. It is basically a moving wall that has carved out, custom cubbies for a peculiar day out. There is space for exactly two pairs of sunglasses, a watch, pen, wallet, knife, boating shoes, an umbrella, strange silver cylinder, GPS Phone(?), humidor, flask, lighter, and binoculars.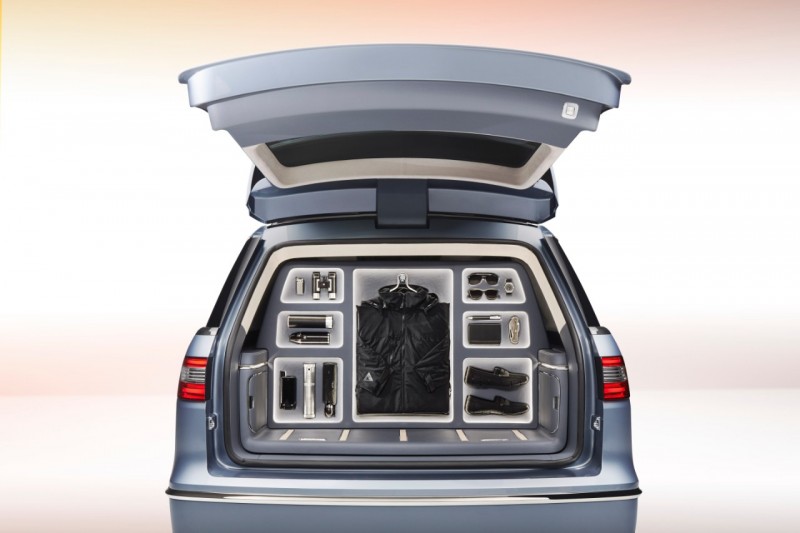 The Lincoln Navigator concept must have been created in Q-Lab with Jason Statham's character in the Transporter worked on his Audi A8 (he has spare clothes imbedded into the trunk of his car in the Transporter 2). The concept might has well have been designed for James Bond's mission to infiltrate the yacht club. Speaking of Great British spies and their transportation, it seems that Lincoln has had a few spies transported to Great Britain. I do not know anything about IP (Intellectual Property) law, but I assume and/or hope (only in the interest of fairness) that the reason Lincoln was able to get away with conspicuously copying British brands is because they owned them until just recently, or in part.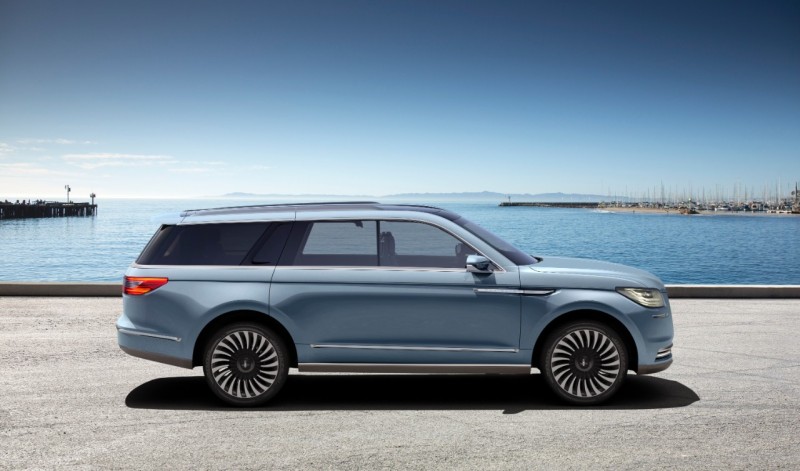 The Navigator concept looks like a literal amalgamation of a Range Rover and an Aston Martin. Whoever designed it used a Range Rover as a stencil, then added Aston-esque details … but I approve (and forgive them) entirely. The Lincoln is aesthetically superior to a Range Rover, and; to an even vaster extent; the upcoming Aston Martin DBX SUV.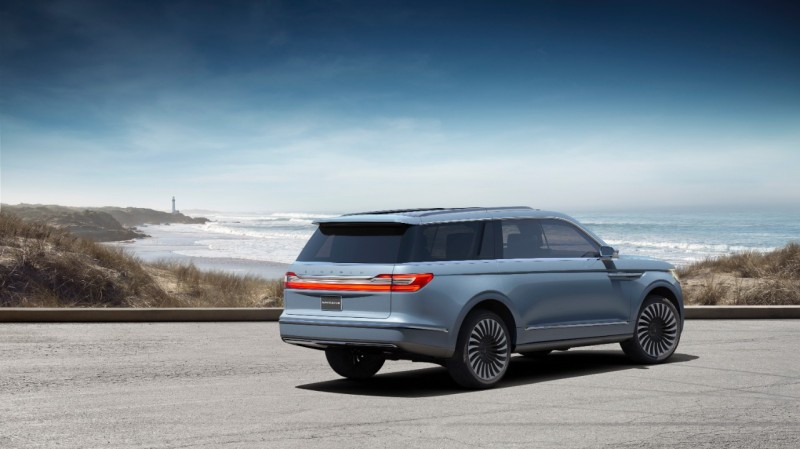 Surprisingly, the aforementioned aspects, are not even the most striking the Navigator concept SUV has to offer. That distinction is reserved for its massive Model X inspired Gullwing style doors. Like Lincoln did with Land Rover and Aston Martin visual cues, it added onto Tesla's artistic entry vision. Not only do the doors open up, there are three steps that drop to the floor to make entrance into the yacht utility vehicle that much easier.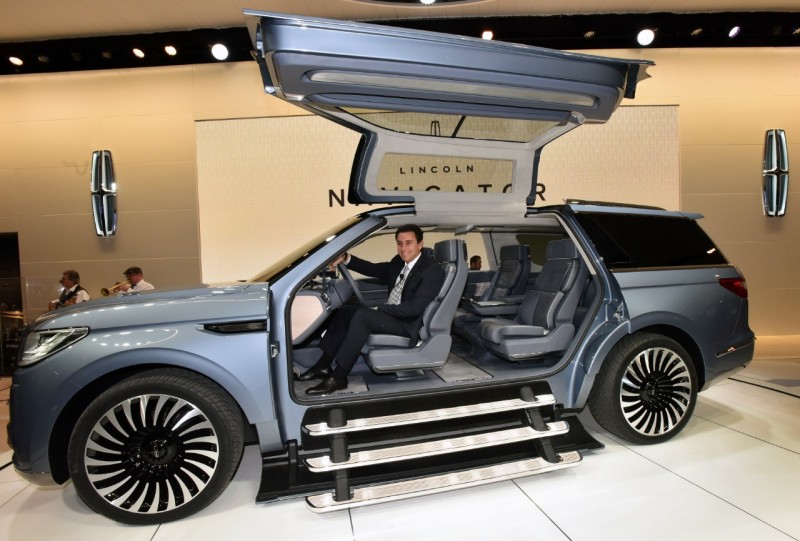 Unfortunately, it is probable that the production variant of this Navigator concept will omit the unique entrance because of apparent impracticality. However, I do not think that is entirely wise. Instead, they should make those amazing gullwing doors an impressively expensive optional premium. Given that Lincoln caters to quite a few opulent old people; that feature could prove quite lucrative and pragmatic for elderly patrons who have trouble boarding large land yachts.