Ferruccio Lamborghini was inspired by an insult to create a ferocious V12 high performance luxury car. Said insult was Enzo Ferrari's response to Lamborghini's critique of the 250 GT (easily one of the most coveted cars of all time). Ferruccio told Enzo that the car was too loud and too stiff to be used on normal roads, and that the clutch was subpar. Ferrari asserted that the problem could not have been his engineering, it had to be the driver. Lamborghini was so offended by the remark that he set out to prove Enzo wrong by making a car that outperformed his legendary Ferrari 250 GT. To assist in this endeavor, Ferruccio hired an engineer that previously worked on Ferrari's V12, Gianpaolo Dallara. With the combined forces of a Dallara and an improvisational engineering mastermind, Lamborghini had its first V12 in under six months. To this day, it is considered one of the smoothest V12 engines ever. The engine was made mostly from aluminum, using hardened steel only on the crankshaft. Each short stroke cylinder had four big bore valves. Most impressive was the fact that Lamborghini's engine had a quadcam unheard of in anything other than a Formula 1 racecar. Each pair was propelled by a silent chain attached to half engine speed sprockets. Compare that to Ferrari's typical single cam production models. That engine was mythically powerful compared to its competitors. When most other engines produced under 250 horsepower, the Lamborghini V12 had 347 prancing horses at their disposal. Which made Enzo regret insulting the tractor mechanic turned mogul.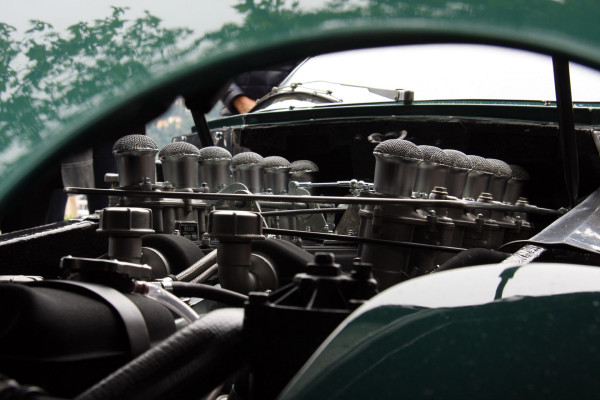 The first finished product, known as the Lamborghini 350 GTV was shown at the 1963 Turin Auto Show. Unfortunately, that gorgeous version was far from production ready. Because of the carburetor placement, the Franco Scaglione sculpted body did not properly fit over the minutely massive dry sump racing V12 crafted by Giotto Bizzarrini. Furthermore, the car could not have even driven in the rain, because it was missing windshield wipers… oh and it lacked brake caliper's foot pedals, so it could not have been stopped even if you got the car moving Fred Flintstone style.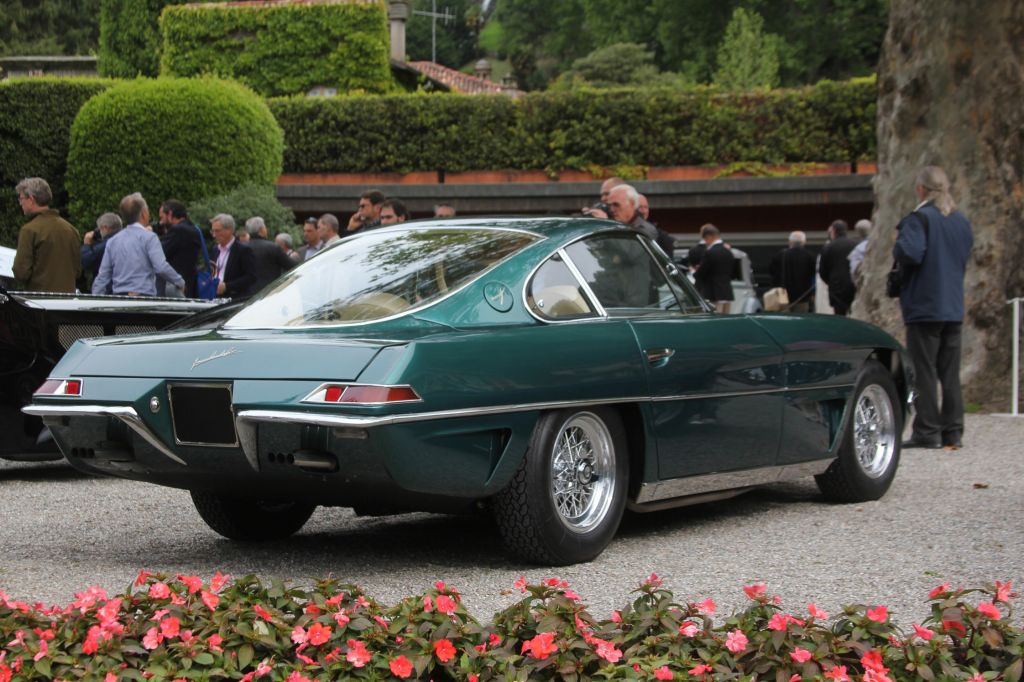 Despite its defects, the 350 GTV would have been incredible if it was ever finished with Scaglione's design. Though I do agree with Ferruccio's critique of the angular and out of place tail lights, but beside that detail, the GTV was far prettier than the production model 350 GT. Aesthetics aside, the 350 GT was still magnificent in a way the GTV never had a chance to be. Lamborghini the man was ruthlessly practical in his designs, it was his primary concern with the GTV and the Ferrari 250 GT that started it all. Thus the 350 GT started with a compromise. 350 horsepower was too much for a practical everyday road car, so Ferruccio tuned it down to a modest 274. He also passed on Scaglione for the body designed by Carrozzeria Touring. Unfortunately, that was the decision that curved the Lamborghini 350 GT's potential for years to come. Not only was it not considered as suave or as cool as the Ferrari 250 GT at the time, but now a 250 GT goes for twice as much on average at auction. This is in spite of the fact that the Lamborghini is ubiquitously praised as being the better car, but I cannot blame the market response… the 250 GT was simply more appealing in appearance. However, two years later, Ferruccio addressed aesthetics with his magnum opus.